We are a team of dedicated professionals with a depth of expertise to support our clients through the maze of international compliance in safety critical projects from concept through to delivery.
Our own personal commitment to ongoing training and development ensures we are continually developing our core strengths and experience to provide industry leading consultancy to our clients.
Alastair Walker – Owner/Consultant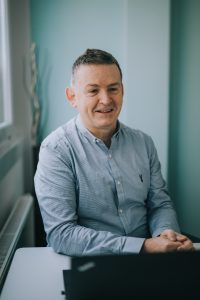 Alastair is an engineering consultant with more than 25 years' experience in developing safety relevant products in the medical, automotive and aviation industries.  He has been a functional safety consultant for many years and has worked on a wide variety of automotive projects to ASIL D.  He has developed and consulted on a variety of medical device products and has extensive knowledge of implementing safe 60601 programmable electrical medical systems (PEMS) architecture and Class C 62304 software.  Alastair has extensive experience of system, hardware and embedded software development.
He is an experienced trainer in automotive and medical device standards and industry requirements.
Alastair has many years' experience of risk analysis techniques such as fault tree analysis (FTA), failure mode effects and diagnostic coverage analysis (FMEDA) and failure mode effects and analysis (FMEA) and brings techniques from different industries to enable establishment of best practices in a given sector.
He is an active member of the SoQrates Bavarian software initiative community and is an Automotive SPICE® assessor.
Szabolcs Agai – Functional Safety Consultant
Szabolcs has been engaged with software development challenges in various industries for more than 20 years and holds BEng in Computer Science from the Technical University of Budapest, BSc in Economics from the University of Applied Sciences of Budapest and a faculty degree in Computer System Programming.
For almost 5 years prior to joining Lorit Consultancy Szabolcs was working on safety critical embedded railway brake control systems and research & development projects as Design Quality Manager at Knorr Bremse Rail Systems in Budapest.  Design of a complete hydraulic brake control embedded system, design of a multi-layer safety network communication electronic board and iCOM Assist (LEADER®) locomotive driver energy optimization advisory systems are just a few of his key projects.
He is a certified TÜV SÜD Functional Safety Professional.
For almost 10 years in the Medical Device industry Szabolcs was engaged with safety, quality and regulatory challenges for standalone software in various multinational research and development organizations. Among his personal references are GE Healthcare, Siemens Healthcare, Toshiba (Canon) Medical, 3DHISTECH Ltd and Diatron Ltd. He has particular domain expertise both on market clearance activities for standalone software medical devices and on compliant best engineering practices to design and develop such medical devices.  He is a certified lead auditor (ISO9001) and a certified internal auditor (ISO13485).
Szabolcs supports teams in meeting the challenges of functional safety and design control in the automotive, medical devices and other safety industries.
Stuart Hardie – Quality Management Consultant
Stuart has been involved in many aspects of Quality Management for over 12 years within the Clinical Trials, Medical Device and Pharmaceutical sectors and holds a BSc(Hons) in Biomedical Sciences from Glasgow Caledonian University.
Prior to joining Lorit Consultancy Stuart has advanced his career in Quality Assurance and held roles from Quality Assurance Specialist to Quality Manager. He has extensive experience of working in industries that are highly regulated and need to demonstrate compliance to such standards as ISO 9001, ISO 13485, US FDA CFR 600 & 800, as well as the Regulatory requirements of the MHRA.
Stuart offers extensive knowledge of the Quality Systems tools and techniques that are required to demonstrate compliance with these standards and regulations and is an experienced trainer. He also has a wide range of experience in using eQMS (electrical Quality Management System) software to aid an organisation's ability to ensure compliance to relevant regulatory standards.
Stuart is a certified Lead and Internal Audit (ISO 9001) and has an extensive array of experience in performing supplier audits of a variety of industries from blood banks to manufacturing facilities that make metal cans for Metered Dose Inhalers (MDI's).
Dijaz Maric – Quality Management & Reliability Engineering Consultant

Dijaz is a quality consultant with 15 years' experience in the automotive industry, particularly in the development and manufacturing processes of E/E systems and components. He has been involved in many projects with various different roles and responsibilities for quality management & development topics. Furthermore, he has extensive experience in failure analysis using common quality tools such as FMEA, FTA, Ishikawa, 5-Why, 7-Step problem solving and 8-D reporting.
Prior to joining Lorit Consultancy GmbH, Dijaz has gained a lot of practical experience in failure analyses of hardware and manufacturing processes related to reliability engineering.
Dijaz is highly experienced in all fields of quality management in the automotive sector according to ISO/TS or IATF 16949 standards. This expertise includes product development process, supplier quality management, product & process audits (according to VDA 6.3), continuous improvement processes, customer quality management, field monitoring and all other activities which are needed during a product lifecycle.
Martina Riebenbauer – Marketing & Sales Consultant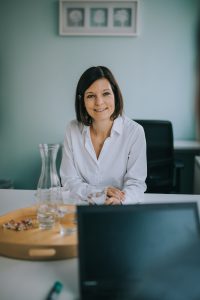 Martina is a Marketing and Sales professional with many years of experience across a variety of business sectors and international companies. She supports Lorit Consultancy in successfully setting up the business in Salzburg/Austria and is responsible for all Marketing activities in the company.
Kirstin McKellar – Business Development Manager
As a business development and marketing professional who has worked across a range of heavily regulated sectors – including engineering, manufacturing, renewable energy, oil & gas, defence and professional services – Kirstin has been responsible for client engagement, relationship management and growth in a number of different types of businesses, from SMEs to large multinational firms. She brings this experience to Lorit along with a passion for excellent client service and developing collaborative relationships in order to help clients achieve their goals.