We are a team of dedicated professionals with a depth of expertise to support our clients through the maze of international compliance in safety critical projects from concept through to delivery.
Our own personal commitment to ongoing training and development ensures we are continually developing our core strengths and experience to provide industry leading consultancy to our clients.
Alastair Walker – Owner/Consultant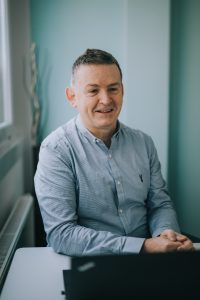 Alastair is an engineering consultant with more than 25 years' experience in developing safety relevant products in the medical, automotive and aviation industries.  He has been a functional safety consultant for many years and has worked on a wide variety of automotive projects to ASIL D.  He has developed and consulted on a variety of medical device products and has extensive knowledge of implementing safe 60601 programmable electrical medical systems (PEMS) architecture and Class C 62304 software.  Alastair has extensive experience of system, hardware and embedded software development.
He is an experienced trainer in automotive and medical device standards and industry requirements.
Alastair has many years' experience of risk analysis techniques such as fault tree analysis (FTA), failure mode effects and diagnostic coverage analysis (FMEDA) and failure mode effects and analysis (FMEA) and brings techniques from different industries to enable establishment of best practices in a given sector.
He is an active member of the SoQrates Bavarian software initiative community and is an Automotive SPICE® assessor.
Dijaz Maric – Quality Management & Reliability Engineering Consultant

Dijaz is a quality consultant with 15 years' experience in the automotive industry, particularly in the development and manufacturing processes of E/E systems and components. He has been involved in many projects with various different roles and responsibilities for quality management & development topics. Furthermore, he has extensive experience in failure analysis using common quality tools such as FMEA, FTA, Ishikawa, 5-Why, 7-Step problem solving and 8-D reporting.
Prior to joining Lorit Consultancy GmbH, Dijaz has gained a lot of practical experience in failure analyses of hardware and manufacturing processes related to reliability engineering.
Dijaz is highly experienced in all fields of quality management in the automotive sector according to ISO/TS or IATF 16949 standards. This expertise includes product development process, supplier quality management, product & process audits (according to VDA 6.3), continuous improvement processes, customer quality management, field monitoring and all other activities which are needed during a product lifecycle.
Martina Riebenbauer – Marketing & Business Development Manager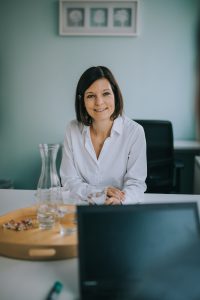 Martina is a Marketing and Sales professional with many years of experience across a variety of business sectors and international companies. She supports Lorit Consultancy in successfully setting up the business in Salzburg/Austria and is responsible for all Marketing activities in the company.

Kirstin McKellar – Business Development Manager
As a business development and marketing professional who has worked across a range of heavily regulated sectors – including engineering, manufacturing, renewable energy, oil & gas, defence and professional services – Kirstin has been responsible for client engagement, relationship management and growth in a number of different types of businesses, from SMEs to large multinational firms. She brings this experience to Lorit along with a passion for excellent client service and developing collaborative relationships in order to help clients achieve their goals.